The Head Start program is an innovative early childhood program designed to strengthen families through engagement and relationship building. Head Start provides staff and parent leadership opportunities, advocacy on behalf of children and families, and community focused events. The program celebrates parents as their child's first teacher and regards families as partners in supporting children to reach their full potential.
Parent, family, and community engagement means building relationships with families that support family well-being, strong parent-child relationships, and ongoing learning and development of parents and children alike. It refers to the beliefs, attitudes, behaviors and activities of families that support their children's positive development from early childhood through young adulthood. Family engagement happens in the home, early childhood program, school and community, and is a shared responsibility with all those who support children's learning.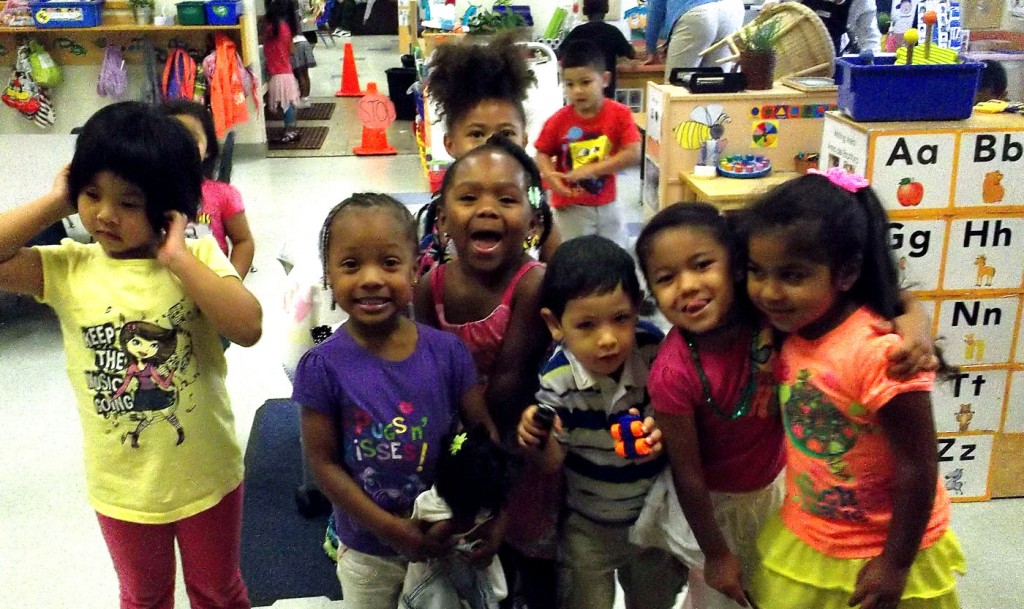 Parent Aides
Parent Aides is a volunteer program where parents receive a reimbursement to be at the center and assist with mealtime. The Parent Aide ensures that the food is served at the correct temperature, that paper products are well-stocked, and orders replacements when necessary. Parent Aides also order food to replenish the center's inventory and complete the Quality Assurance forms which provide feedback to the central kitchen on food quality and quantity. Parent Aides are a valuable help to the teaching staff. For more information, interested parents are encouraged to apply at their child's center.
School Readiness Aides
School Readiness Aides is a volunteer program where parents receive a reimbursement to assist Teachers in the classroom with providing small groups of children with the skills they need to become kindergarten ready. Each School Readiness Aide receives training, including a booklet of activities to do with children in the classroom, and automatic enrollment to receive training and employment services at the Sacramento Works Job Centers.  For more information, interested parents are encouraged to apply at their child's center.
Male Involvement
SETA Head Start created an advisory group of Male Involvement volunteers to encourage and promote male involvement in the SETA Head Start program. Male Involvement representatives from all program options come together with Head Start staff to plan activities at the center level intended to support and strengthen the role of fathers/father figures in families.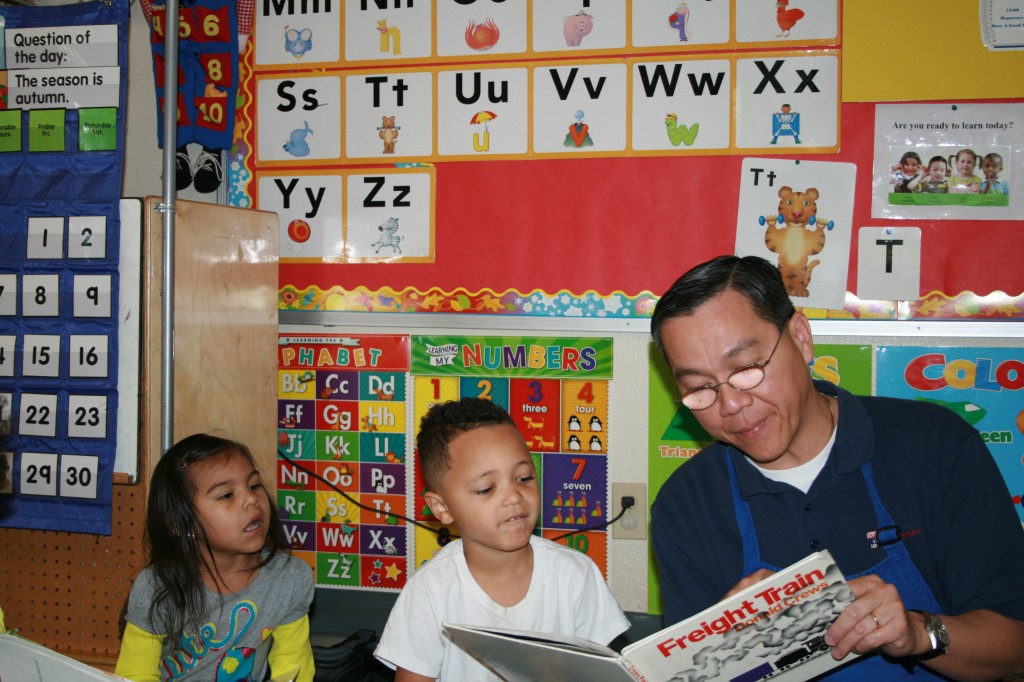 The goal of the program is to ensure the wellbeing of children. This is done by working with both men and women to talk about the essential role mothers and fathers play in strong families.
Family Literacy Involvement Program (FLIP)
FLIP is one of the tools used to help parents increase their children's literacy skills. Every other month each family receives a book to take home, along with an activity sheet on things adults can do at home with their child to enhance the reading experience. Families log the number of hours per week they read to their children and do other literacy activities. This is submitted to the center for special recognition. Books and activity sheets are also available in Spanish.
Career Incentive Program
GED
Parents who are interested in getting their General Education Diploma (GED) are reimbursed the cost of tuition and books. A Social Services/Parent Involvement staff person helps parents achieve their vocational goals. SETA Head Start partners with Sacramento Works, a program providing employment and training services. Head Start parents are automatically enrolled to receive services at the Sacramento Works Job and Training Centers.
College Degrees/Certificates
The Career Incentive Program also provides funds for Head Start parents to continue their professional development toward the attainment of professional degrees or certificates at an accredited college, university or instructional institution.